Why not sweeten the deal and add a Coasteering Experience to your stay?
Coasteering is the sport that put Pembrokeshire on the map. It brings together the best aspects of the local environment into one exciting activity. The coast of the Pembrokeshire National Park is unsurpassed in terms of its beauty, diversity of wildlife and Celtic history, which provides a truly spectacular and unique experience.
Leap Into Adventure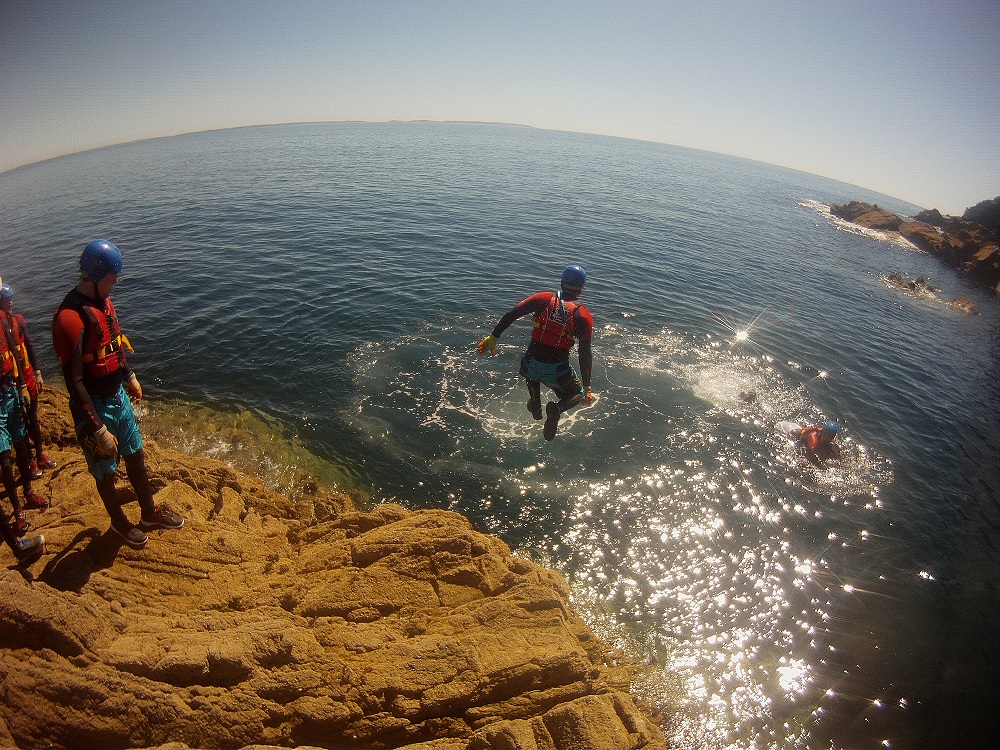 Face Your Fears
Create Epic Memories
Coasteering in Pembrokeshire for the uninitiated is a combination of low level scrambles and high plunges into the crystal clear, deep blue ocean.
---
This experience caters for all comfort levels, with breathtaking jumps into deep pools for the adrenaline junkies amongst us, but also some smaller jumps for those who need time to build up to these high level challenges. The sport is expertly guided by our highly qualified and experienced staff, who pride themselves on tailoring each trip to the specific requirements for each group.
It is also a spectacular and truly immersive way to experience the Pembrokeshire coast, and is an exciting experience all year round. Whether you're cooling off on a hot summer's day or going for a refreshing winter dip, this unforgettable experience is guaranteed to put smiles on everyone's face!
'Undoubtedly one of the best ways to see Pembrokeshire'
For advice on this adventure simply . . .
Call Newgale Lodge on +44 (0) 1437 720 959
Send us an email to bookings@newgalelodge.com