---
Why not sweeten the deal and add a Surfing Experience to your stay?
Here at Newgale Lodge, we are surrounded by some of the best surfing beaches the UK has to offer! Pembrokeshire is famously a mecca for experienced riders and learners alike with fantastic conditions all year round.
A wide range of beaches
beautiful locations
Rental boards avaliable
So, what's surfing in Pembrokeshire like?
---
Bordered by the Atlantic Ocean, the Pembrokeshire coast is right in the firing line of some spectacular surf!
On our doorstep we have Newgale and Whitesands, two of Pembrokeshire's finest surf destinations. Whitesands is renowned for its big surf when a swell comes in and its reef breaks are popular with more experienced surfers. Newgale on the other hand caters for all experience levels and is consistent in its conditions. If you'd like to know more information about the spectacular surf Pembrokeshire has to offer and where to find it, get in touch and we will advise you on the best beaches to visit! Through our expert partners we also offer surf lessons on a variety of stunning beaches; simply get in touch to find out more!
In the south-west of the county, Freshwater West is well-known for having the most consistent surf in Wales!
It hosts spectacular reef breaks to the southern end of the beach and a steady shore break. The surf on this beach also tends to be a few feet higher than surrounding beaches, making it a popular surf destination. A pleasant way to top off your surfing session can be found in the award-winning street food van belonging to The Pembrokeshire Beach Food Company! It serves a range of fresh and hearty sea food, alongside some fan favourites, and we can thoroughly recommend the Môr Burger.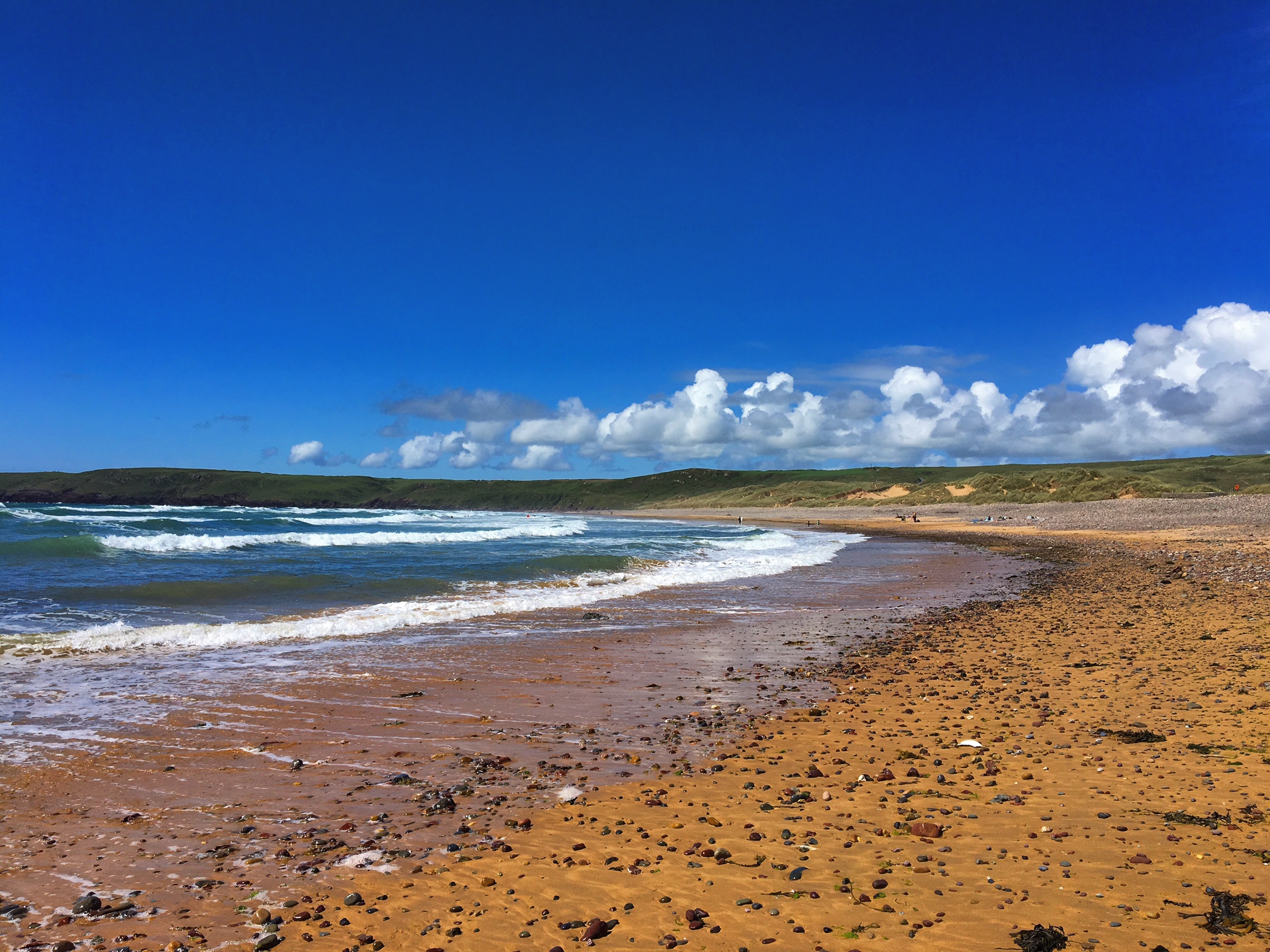 For advice on this adventure . . .
Call Newgale Lodge on +44 (0) 1437 720 959
Send us an email to bookings@newgalelodge.com