We've been working very hard over the past few months and the whole team is extremely excited about the launch of our brand new website! So, for our first blog post we thought we'd take some time to give you a run-through of all the cool features and information that you can find here - not just about Newgale Lodge but the whole of Pembrokeshire!
---
Under the 'Home' tab, you will find all the information you could shake a stick at about Newgale Lodge and our wonderful team. There is also a lovely introduction to Pembrokeshire which will give you a great idea of the local area and what you can get up to.
Our 'Accommodation' tab runs you through our two converted barns which now serve as modern bunkhouse-style accommodation and Caldey House, our spacious B&B-style accommodation. There is additionally a page devoted to our grounds and facilities so you'll be all clued up before you arrive!
The 'Reservations' tab is the fastest way to check out availability and book on the spot. However, if you'd prefer to email us or speak to a human, we've also provided alternative ways for you to get in touch.
'Cherry Toppers' is one of our favourite pages on the site as it gives you the option to add lots of exciting extras to your stay! Let us find you the perfect decorations and birthday cake, or fresh flowers for the room. Our groups particularly seem fond of the kegs from the local brewery and local hampers packed full of fresh produce. We want to make your time with us to be as enjoyable as possible, so sit back, put your feet up and let us put the cherry on top of your stay.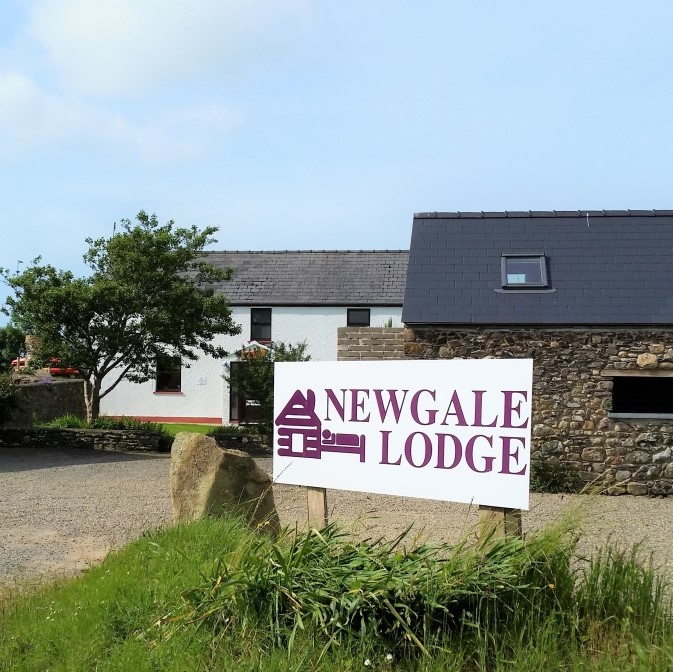 ---
The 'Activities' section is packed full of info about the adventures you can get up to during your stay! We've got a range of pages covering everything from the amazing coastal walk routes to exploring the islands on boat trips. We are fortunate enough to work with a fantastic range of activity providers who have years of experience, so whatever you fancy we've got something for you!
The 'Packages' tab is our one stop shop for guests to book a full experience in one click. Comprised of our most popular requests, we've designed a selection of packages to suit every group and occasion. So, whether you're looking for an epic stag trip or a hiker's weekend, we've got you covered!
Our 'Occasions' page is where you can find everything events, celebrations and occasions related! Newgale Lodge has hosted everything from wedding receptions to a zombie apocalypse event and everything in between. So, if you're looking to plan an event in North Pembrokeshire then look no further!
Finally, our 'Corporate' section is all about the residential training which our parent company host. Over the past few years, The Development Company have used Newgale Lodge as a base to host their residential training, and now they're offering three programmes through the site which will be tailored to your business needs.
---