Newgale Lodge's on-site restaurant opened in May 2019.
A renovated cow shed belonging to the original farmhouse, our new Cow Shed Restaurant provides a modern space for groups who have chosen the convenience of having catering included in their stay. Our chef can provide catered guests with a range of delicious locally-sourced meals.
Groups of guests who choose to have their stay at Newgale Lodge catered can take advantage of this fantastic space, which has an adjoining catering kitchen and toilets.
The decor for Newgale Lodge's restaurant has been sourced locally, with a lot of it being upcycled, ranging from our washing machine drum lights to the reclaimed wood on the side of our mezzanine area which used to be sleepers on Newgale beach! The restaurant is full of unique, bespoke charm, from our windowsill herb planters and road sign doors to our hidden mosaics.
---
---
Check Lodge availability and book your stay now!
Option 1
Lasagne, Garlic bread & salad
or Cottage pie and veg
Black Forest Gateaux or Ice Cream
Option 2
Spaghetti Bolognaise & garlic bread
or Steak & Kidney Pie, chips & veg
Apple Pie & Custard or Ice Cream
Option 3
Chicken Curry, Rice & naan
or Pasta bake
Double Chocolate Gateaux with Cream or Ice Cream
Option 4
Roast Chicken Dinner
or Roast Pork Dinner
Sticky toffee pudding
Option 5
Burgers with potato wedges
or Jacket potatoes with a choice of fillings & salad
Fruit crumble & custard or ice cream
---
The food was outstanding in the magnificent new dining room. We look forward to coming back again next year. Maidwell Hall, 2019
Wood-Fired Pizza
BBQ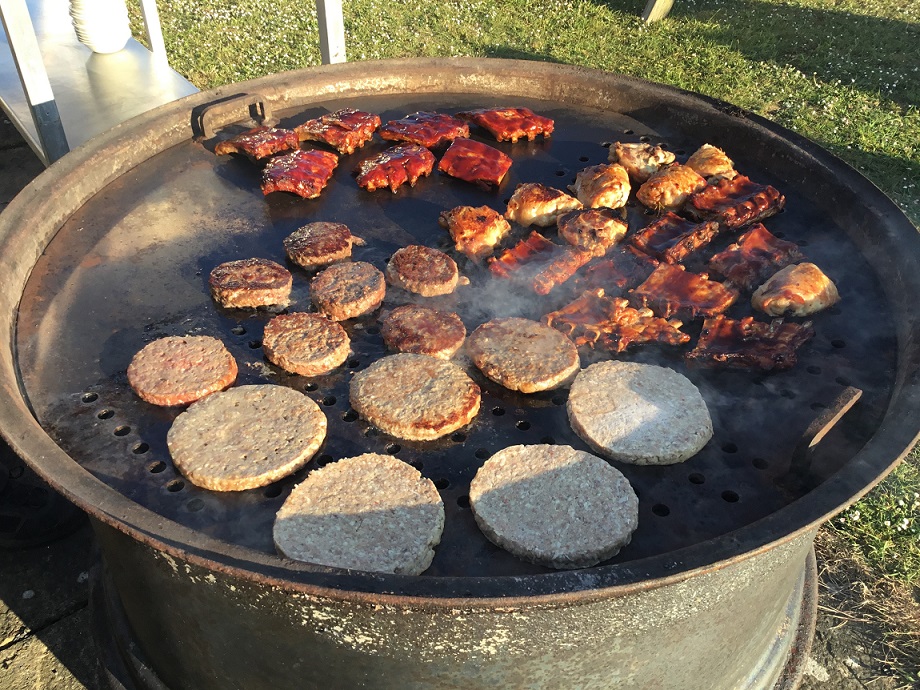 Steak
---
Our bunkhouse-style accommodation is popular with groups, such as stag and hens, University societies, schools and corporate groups. Skomer Lodge, Ramsey Lodge and Caldey House together can accommodate up to 45 people with exclusive site use.
---
Read more about the Lodges
---