Stag Weekends
Organising a Stag weekend? Look no further!
Try something different and give the groom-to-be a weekend to be remembered. You'll be talking about your adventure-filled Stag Weekend at Newgale Lodge for years to come.
We have received so many enquiries about Stag groups that we have put together packages just for the occasion and booking has never been simpler!
We can organise everything, including accommodation, food, activities and beverages, saving you all the hassle.
All of our packages are customisable, and can be tailored to your group
We offer bespoke Stag packages where any element is totally customisable, providing you with a unique experience! Simply get in touch to see how our team can help you plan the perfect Pembrokeshire Stag!
Our most popular package!
Though our stag packages are always tailored to you, we've listed an example of what's most popular with our stags to give you some ideas!
The Adventure Stag!
£259
Per Person
The Stag's experience is on us!
Minimum booking of 16 people
2-night stay at Newgale Lodge
All meals included in the price
BBQ or PIzza evening using our log fired oven
Choice of two half day activities
Transportation to your activities (Up to 16 people)
Had an amazing stag. Booked sea fishing and surfing – both well organised. Great food cooked onsite, thanks to the chef. Staff were very friendly and accommodating. Clean beds and room. Going there again next year hopefully.Ramsey and Skomer Lodge Guest (catered), August 2019
Have an Adventure!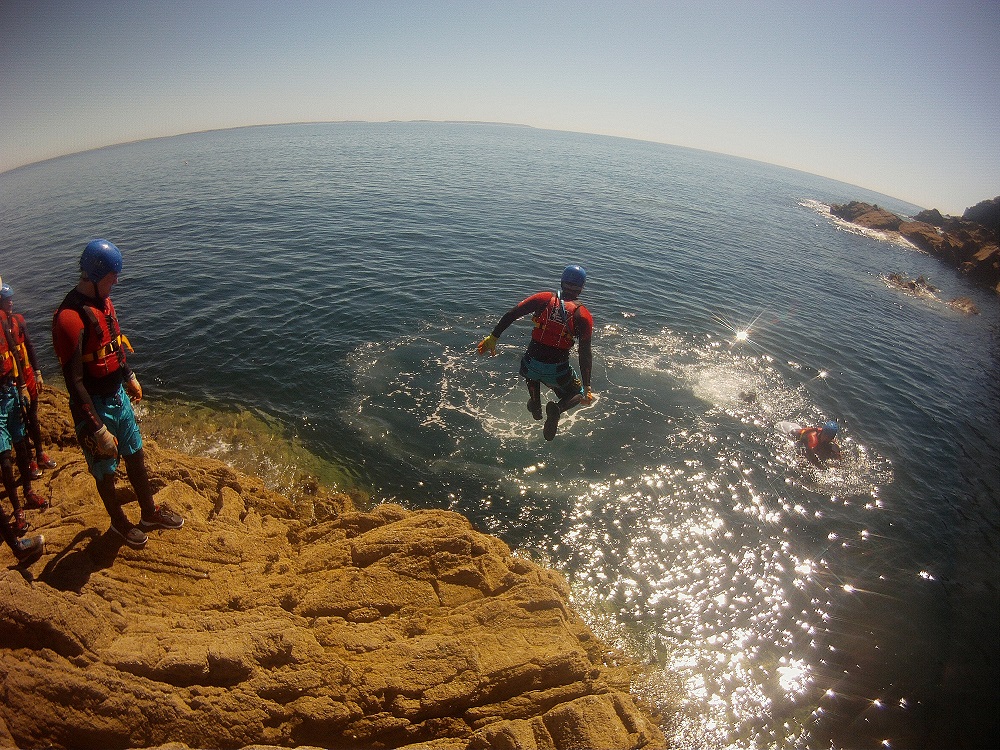 Try Something New!
Get Stuck In!
That's Epic!
What are my options?
Try Out . . .
Coasteering
Mountain Biking
Paddle Boarding
Indoor Go-karting
Let's do it!
What are my options?
Try out. . .
Paintballing
Laser Tag
Bootcamp
High Ropes Experience
Sounds Amazing!
What are my options?
Try Out . . .
Boat Trips with Falcon Boats
Kayaking
Surfing
Hikes
Did you know we can also arrange for your stay to be partly or fully catered?
Dine in our fantastic, newly-opened on-site restaurant! We can also arrange locally brewed kegs of alcohol for your Stag party here at Newgale Lodge.
Booked to stay within Skomer Lodge, which was immaculate and set up for us when arriving. Booked initially without any extras but the owners took the time to contact and find out more about our reason for the trip, which was for a Stag Do.

Graham took the stress out of arranging the event, arranging a BBQ, Breakfast, Go-Karting and even a large keg of locally made NewgAle for our arrival. For us it was a long commute, but everyone who made it said it was worth the long drive.

Location was in a beautiful place in South West Wales, and one I'd love to return to again soon. Rooms were warm, clean, same for bathroom facilities. Skomer has plenty of room for large groups, and allowed for people to socialise all over, we had intense conversations around the beer keg, and a Mario Kart tournament in the next room.

Stag absolutely loved his stay, everyone commented on how great the place was, so I'm pretty happy with how it's all gone down!Ramsey and Skomer Lodge Guest (catered), August 2019
To book any of these packages or speak to our team simply . . .
Call Newgale Lodge on +44 (0) 1437 720 959
Send us an email to bookings@newgalelodge.com